#1 Top Producing Brokerage in the GTA in 2016!
The elite professionals at RE/MAX Realtron Realty believe true success comes from elevating the expectations of others. When you can help people achieve more than they ever thought possible, good things always follow.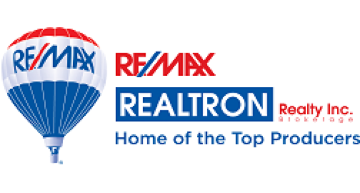 Since 1985, this simple philosophy has continued to fuel the growth of RE/MAX Realtron Realty. From the owners to the sales representatives to the support staff, every team member believes that getting more out of life begins with expecting more from yourself. It comes from never settling for "ordinary" when "extraordinary" is always within reach. And it's a result of always focusing on future growth instead of dwelling on past accomplishments.
Indeed, these are the defining qualities of Toronto's premier real estate company. The hundreds of highly motivated professionals who comprise RE/MAX Realtron strive for more in everything they do, which is why they are proud to invite you to Elevate Your Expectations when it comes to buying or selling real estate throughout Greater Toronto.
Toronto's Best Sales Representatives
When brothers and top-producing sales representatives Richard and Alex Pilarski joined forces to open the doors to RE/MAX Realtron, they quickly grew from a small, two-man operation into a dominant force in Toronto real estate by continually honing, refining, and sharing their progressive business strategies with their sales representatives and maintaining a forward-thinking approach. "We've always believed in looking ahead to create and innovate new methods of doing business," Richard says. "If you're not moving forward, you're really not going anywhere as an organization."
A Culture of Success
With multiple offices and hundreds of leading sales representatives throughout Greater Toronto, RE/MAX Realtron is forever "raising the bar" on real estate service. The Pilarskis understand great sales representatives are neither born nor created by a company, school or individual. They evolve when driven professionals are put in the right environment. By surrounding their sales representatives with other professionals who share their passion for their craft, Richard and Alex have truly created a unique culture of success that allows their sales representatives to excel.
The truth is RE/MAX Realtron doesn't allow just any real estate sales representative to join their ranks. Instead, the company attracts and hand selects many of Toronto's finest real estate professionals who are drawn by the inspiring culture and the forward-thinking mentality prevalent throughout the entire organization. These dedicated sales representatives take the business seriously, which is why consumers can expect a higher level of service and support.
Elevate Your Expectations
Since day one, Realtron has been a company focused on the future. That strict focus translates into the best technology, the best training, the best service and most importantly, the best results for you and your family.
Whether you're buying, selling or investing in local real estate, the professionals at RE/MAX Realtron Realty encourage you to Elevate Your Expectations and give them a call. Their heightened expectations will ensure you make the most out of your real estate opportunities.
*From https://realtronhomes.com/About/About-REMAX-Realtron.